To take responsibility
Quality and
Sustainability
The obviousness that isn't a given
The formula for reaching our vision
In 1992 InterEast was founded to bring back trust and quality to an industry suffering from unreliability. InterEast was and still is a family-owned business that offers sustainable and high-quality transport solutions. With a clear vision, strategy, and a razor-sharp focus on development, we plan to continue to grow and evolve with our clients.
At InterEast each and every gram weighs the same. Now you might think that sounds obvious, but it translates to the fundament of how we behave. To be frank: in our industry excellent service is unfortunately not a given. That is why we do our very best to make sure that you as a client feel safe knowing that we will keep you in the loop concerning your shipments. And that you never have to wait for us to pick up the phone or answer your email. Service is what we offer. It is our edge and our very core. We have an average answering time of 14 seconds during office hours. Put us to the test here >>
25% of our products shall be climate-neutral, 25% of our processes is entirely automated and we aim to be ranked top 25 best places to work in Sweden by 2025.
We believe that sustainability needs to be found in every part of our organisation: from profitability and environmental considerations to community engagements. Our goal is that 25% of all of our transports shall be climate neutral, by 2025. That is a big commitment. Our first step was to make our administration climate-neutral. Which we did during 2020. This work has given us a great foundation to build from. We are well aware of the huge challenges ahead to make this industry sustainable while being a small player. We focus on being part of the solution – not the problem. InterEast shall at every occasion, from the viewpoint of clients' needs and societal concerns, carry out qualified transport solutions in line with the following guidelines:
• Strive for methods that entail improvements for the external environment and that decrease the organization's impact on the environment.
• Strive to be one step ahead of environmental legislative requirements so that the company, together with our suppliers, contributes towards social development in tune with the environment and recycling.
• Employ suppliers whose work is in line with this policy.
• Decrease the company's own consumption of finite resources.
• Month BAF 43,8% CAF 28,9%
InterEast makes sure to give all clients the best service imaginable. We work in line with the motto each and every gram weighs the same. We are third-party certified according to the requirements of ISO 9001:20015 and 14001:2015. This means that we have fixed internal routines when it comes to quality and the environment. We are also an accredited air freight forwarder by IATA. How we work:
• We strive for long-term cooperation with hauliers and business partners.
• Carefully measured loading and off-loading times allow us to keep to what we promise.
• In the event of a delay, we will be sure to inform you about it.
• Alternative solutions are always considered for eventual delays.

Meticulous in every aspect
• We take care of customs errands and provide effective and profitable solutions.
• We have answers to everything from certificates of origin to import quotas, customs declarations, import VAT and anti-dumping duties etc.
• Being directly connected to the Customs Authority via TDS and NCTS means that we as agents can provide fast and effective handling of customs matters.
• Quality assurance of all of our import/export customs routines – we have AEO (Authorized Economic Operator) status with the Swedish Customs Authority.
• Every week, goods arrive at our terminal in Gothenburg where reloading is done. With approximately 10.000 m2 of reloading space, both indoors and outdoors, we can also offer good warehousing services.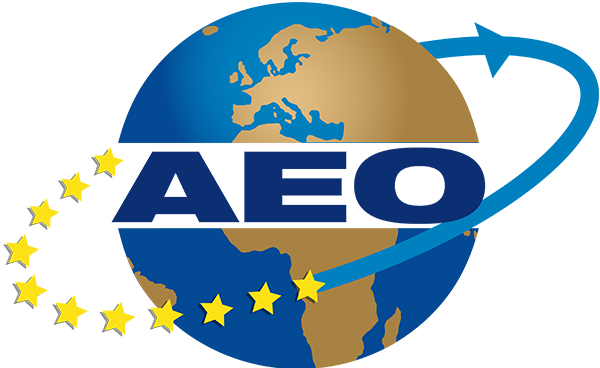 We take transport and logistics seriously. And you should too. At InterEast, we guarantee that you as our client are always treated correctly and safely. The transport conditions set the framework for how our services are to be performed – both in terms of what demands the clients can place on us and we on them. Please read through our Terms and Conditions – both regarding road freights and air & sea freights below. If you have any questions, please reach out to us.
We climate compensate shipments and our administration in UN projects around the world. When we offset your emissions with Certified Emission Reduction (CER) units, we can be certain that the process is overseen by the United Nations and achieves real results. Read more about the projects here >>
Partnership | Ung Företagsamhet
Entrepreneurship in School
At InterEast we are proud to be a partner to Ung Företagsamhet, which is a politically independent, non-profit educational organization that is part of the global organization Junior Achievement. Since 1980, Ung Företagsamet has trained almost half a million high school students in entrepreneurship through the UF entrepreneurship education. And since 2010 Ung Företagsamhet is also active in Primary School.
Research shows that the people who ran a UF company more often start their own business, earn better and have lower unemployment than others. Read more about their important work and results here >>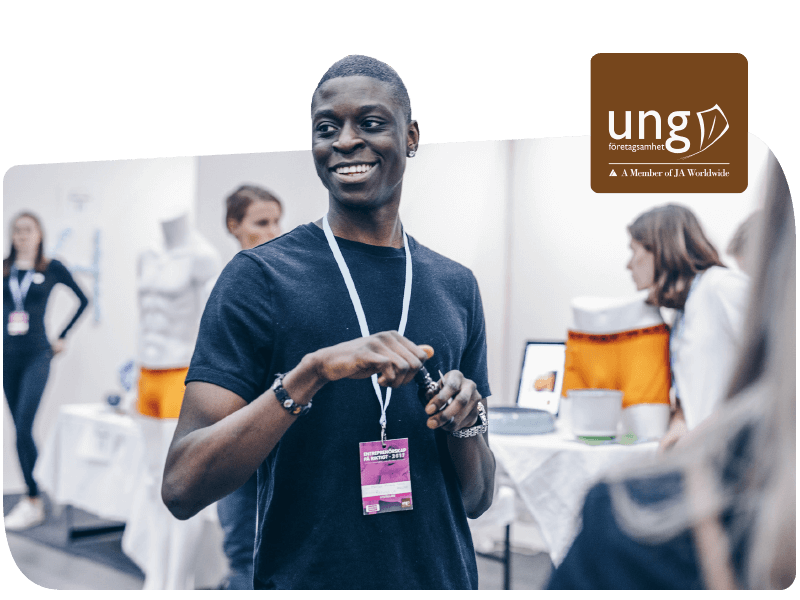 With gaze fixed on the horizon
In addition to continuing to improve our operations, further our collaborations to promote social development, we will soon present more sustainable transport alternatives. You as a client should always be presented with a sustainable option for your shipment – given that choice is given for us. We are well aware of the huge challenges ahead to make this industry sustainable while being a small player. Knowing that we aim to be the Supply Chain Revolution that others can look up to.
Ready to revolutionize your supply chain? We are.
Ready to revolutionize your supply chain? We are.