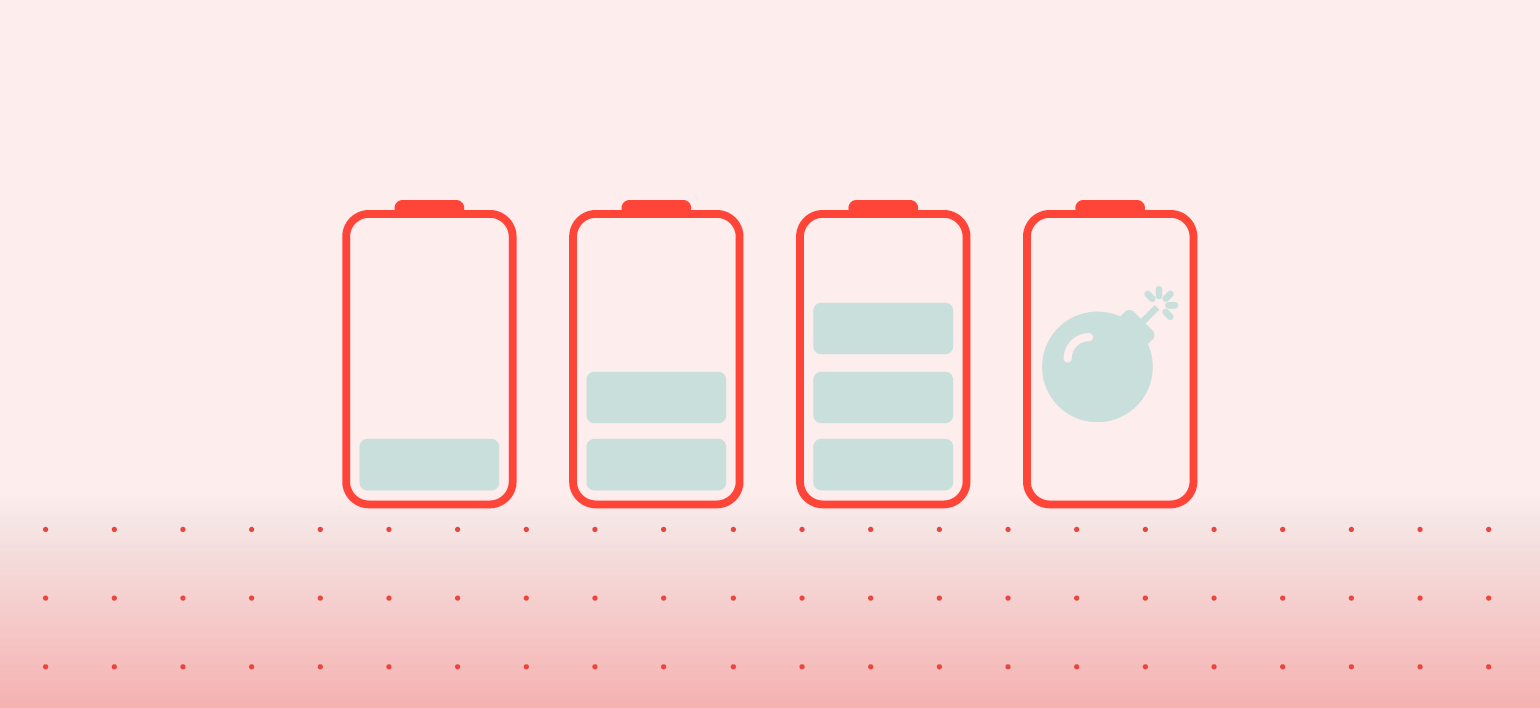 Transport dangerous goods. Too hot to handle?
How do you go about transporting dangerous goods? We have all seen the images of exploded mobile phones and batteries caught on fire in cargo planes. Lithium batteries are becoming more powerful to be able to keep our phones going and the e-bikes rolling. But if not handled correctly they pose a real danger. Here is what you should know when shipping batteries and transporting dangerous goods. 
Lithium batteries are here to stay. They are powerful, lightweight and solves a lot of problem older batteries had. To be able to run your device for days, they contain high levels of electric energy. Damaged during transit, handled or packaged wrong may lead to overheating or fire. Only a couple of weeks ago a dark cloud rose above Gothenburg. The source was a burning container with batteries. Cheaper batteries and bootleg versions run greater hazard risk since they have not undergone the same strict tests. Still, accidents can happen with all kinds. Batteries are not the only dangerous goods on our roads, at sea and in the sky.
The nine classes of dangerous goods:
Explosive materials (Class 1) – E.g. lighters
Gases (Class 2) – E.g. spray cans
Flammable Liquids (Class 3) – E.g. paint
Flammable Solids (Class 4) – E.g. matches
Oxidising Substances and Organic Pesticides (Class 5) – E.g. phosphorus
Toxic and Infectious Substances (Class 6) – E.g. pesticides
Radioactive Materials (Class 7) – E.g. smoke detectors
Corrosive Materials (Class 8) – E.g. bleach
Miscellaneous (Class 9) – E.g. lithium batteries
Dangerous implies that your goods should be handled in the right way and with great respect. Not that you should not transport dangerous goods. You can tame a wild horse if you know how to whisper to it. As the sender, you carry the responsibility for the shipment being safe to handle. We will take care of the rest.
The rules and directives change, get updated and modernized. If you´re not frequently shipping these kinds of goods it can be tricky to navigate through all the rules and paperwork. Here are the most important steps to ensure a safe transport of dangerous goods:
Do your homework and read up on the latest documents (see below).
They must be right, placed correctly and must be BIG enough on the shipment.
The packaging must be done correctly to eliminate the chance of the goods being damaged.
Find a reliable partner to help you *wink wink*.
We have a long history of handling and transporting dangerous goods and surround us with partners with wide knowledge on the matter. Do you have a question or challenge for us? Send Robin an e-mail and he will help you get the goods to your door.
To read up on before shipping dangerous goods:
The association IATA is the driving force behind air shipments regulation. The 2020 Lithium Battery Guidance Document provides guidance when planning air transports. Dokumentet 2020 Lithium Battery Guidance.
General information from The European Agreement concerning The International Carriage of Dangerous Goods by Road (ADR).
General information from the International Maritime Organization (IMO) regarding transport via sea. The International Maritime Organization.